Pulse jet bag filter
Pulse jet bag filter is one type of Baghouse dust collectors using large array of filter bags for air filtering and high velocity pulsed air passed in reverse direction to airflow onto bags for cleaning. The other two types of baghouse dust collectors are shaker type bag filters and reverse air baghouse dustcollectors (not so commonly used).
Product Catalogue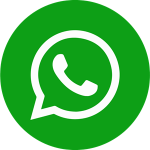 Description
Pulse jet bag filter
PULSE JET BAG FILTER DUST COLLECTOR
Dust Collector bag house are three types. pulse jet is the most effective and economical type because of high air to cloth ratio, smaller size in comparison to other two of same capacity, continuous duty because of online cleaning advantages.
Filters are 99.5% efficient upto 0.5 microns.
High filtration area.
Easy handling of dust drum for dust disposal.
12 gauge, powder-coated, steel  casing.
Automatic pulse cleaning increases filter life
Bulk materials handling,
conveying, screening, sieving, mixing, bin -silo venting
Building materials manufacturing,
Chemical, plastics and pharmaceutical powders
Processes with light or medium dust loading etc
| | | |
| --- | --- | --- |
| Model No. | AVPC30 | AVPC70 |
| Nominal Air Flow Range (CFM) | 1050 – 2500 | 1200 – 3400 |
| Filter Area (In Sq.m) Sq Ft | 40 | 54 |
| No Of Filters | 4 | 9 |
| No Of Valves | 2 | 3 |
| Floor Occupation Dimensions (mm) L W H | 1340   X   1050 X 3250 | 1630 X 1270     X 3835 |
Dust level sensor for collection drum.
Manual/Pneumatic Damper For Dust Drum
Flame Proof Motors & Control Panels
Filter Choke Sensor
Filter Burst Sensor
Fully Grounded For Flammable Dusts
Fire Sensor
Sprinkler Design For Flammable Dusts
Cyclone  Pre-Filtration System
Duct Routing & Installation
RAV