Laser Fume Extractor : FX250
Apzem Laser Fume Extractor for Laser Cutting is specially designed high tech extractors catering the needs of Fume and Dust Extraction in metal Laser Cutting, marking, Laser Engraving, & Laser welding applications at small footprints and lower price point.
FX250 series Laser fume extraction system has  quiet operation, convenient mobility, high efficiency, compact and highly productive. Apzem laser fume extraction system are specially designed to capture the hazardous fumes coming out from the process like metal laser marking, laser engraving, cutting and welding.
Send Enquiry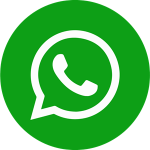 Description
Basic Type Fume Extractors
Apzem Fume extractor for laser cutting is designed to control fumes generated in small scale for minor fume emitting operations, It is compact and highly productive thus eliminating the harmful fume contaminants from the work atmosphere.
Laser fume extractor filter consist of two stages of filtration like pre-filter and cartridge filter. The fume extractor for laser cutting process will absorb the fumes from various processes with suction hood and transport it to the filtering unit by duct and  it is filtered then passed in the atmosphere. Apzem laser fume and dust extraction system is used to collect the fumes and dusts in the workplace.
Low noise design
Compact design and High Vacuum
Precise Flow Control
Two stage Filtration
Easy filter replacement
Heavy Duty Construction
Highly portable and light weight
Low maintenance operation
Quiet operation
Easy filter replacement
Compact design and sturdy construction
Basic Details 

FX250

Flow Rate

850 m3/hr. (500 CFM) Adjustable at free flow condition.

Overall Dimensions (L X W X H) 

500mm (W) X 500mm(D) X 930mm(H)

MOC

Cabinet fully made of Plain carbon steel.

Vacuum (Max) 

3800 Pascal

Power Requirements 

1.2KW Peak, 50/60Hz, 230V AC

Electrical Wire 

3 wire, Single Phase, 3 meter Length

Operating Temperature

05 – 50 Deg C

Operating Humidity 

10 – 90% Non-Condensing.

Stages of Filtration

Two stages of filtration.

• Pre Filter

• Cartridge filter (Paper media)

Exterior Finish

Powder coated finish.

Speed control 

0 to 850 m3/hr, variable air flow control.

IP Rating 

IP55
| | |
| --- | --- |
| FX250-01 | ESD Arm With Arm Adapter |
| FX250-02 | Non-ESD Arm With Arm Adapter |
| FX250-03 | Table Mount And ESD Arm |
| FX250-04  | Table Mount And Non-ESD Arm |
| FX250-05  | 4" Flexible Hose |
| FX250-06 | Custom Hoods |
| FX250-07 | Filter Choking Alarm |
| FX250-08  | Feather Touch Control |
Laser Marking
Laser Engraving
Laser Cutting
Laser Welding
Laser Ablation
Laser Drilling
Laser Cladding