Two stage dust collector
Two Stage Dust Collector
Portable Two stage mechanical dust collectors are more efficient and lasts longer than any single stage dust collector . Here more heavier dusts are collected in drum by cyclonic action (first stage) and only finer dusts pass through blower impeller and collected in filter bag (second stage). Since most of the dusts are collected in drum before blower entry, the abrasive action of dusts on impeller and casing causing blower imbalance is very much negligible than single stage dust collector.
Product Catalogue
Send Enquiry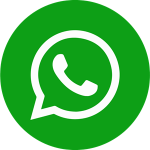 Description
Single stage dust collector
All Apzem dust collectors are build with outmost quality, efficiency and safety. Complying with all national and International standards. All our portable dust collectors comes with industrial grade castor wheel for greater portability and Longer life.
Two Stage Dust Collector
Fully mobile with built-in castors

Dust bags are 99% efficient.

High filtration area.

Easy filter replacement (no tool concept)

Easy handling of dust drum.

Quiet operation.

14 gauge, powder-coated, steel casing

Enclosed filter

Two dust collection drums.

Two way / three way inlet (optional)
Features
Cartridge Filter 99.5% @ 2 microns
Dust Drum Sensor.
Flame Proof Motors & Control Panels
Increased Filter Area Upto 227 Sq.ft (For Fine Particles)
Filter Choke Sensor
Filter Burst Sensor
Fully Grounded For Flammable Dusts
Application
Wood industries
Powder coating industries
Sandblasting, Grit & shot blasting
Bag tube Packers
Belt Conveyors
Shake out conveyor
Bins & Bucket elevators
Floor gate, Grinders
Mixers, foundry
Dust Collection for Grinding and Buffing Machine
For Portable or Stationary Applications
Food Processing Industries (Grain Handling)
BASIC DETAILS
SUCTION CAPACITY (CMH/CFM)
2000/1200
OVERALL DIMENSIONS (L X W X H)
1280 X 780 X 1800 mm
MACHINE WEIGHT
300Kg
WOOD PACKING SIZE
1450 X 920 X 2000 mm
SHIPPING WEIGHT (APPROX.)
450Kg
MOTOR POWER
3HP
MOTOR SPEED
2840 RPM
POWER SUPPLY
3 PHASE / 50Hz
RATED CURRENT
4.5 A
NOISE LEVEL
 < 83dB
STATIC PRESSURE
150mm OF WG
IMPELLER SIZE
380mm DIA
INLET SIZE
200mm
COLLECTION CAPACITY
2 X 35 LITRES
FILTER DETAILS
STAGES OF FILTERATION
2
FILTER SURFACE
33 sq. ft
TYPE OF FILTER
1. CYCLONE FILTRATION
2. FILTER BAG
FILTER MATERIAL
NON-WOVEN NEEDLE FELT POLYESTER
FILTER EFFICIENCY
99% @ 5 MICRONS

99.5% UPTO 2 MICRONS (OPTIONAL)