FX 1500 With Dual Arm
Apzem Fume Extraction system In any manufacturing industry fumes and dusts produced at different machines and different sources / locations. In certain cases providing separate fume extractors for each fume generating sources may not be an economical option. In such cases a centralized dust / fume extractors with properly designed ducts and hoods will be a more economical and effective option.
Product Catalogue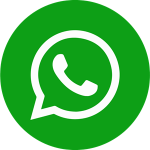 Description
FX 1500 with dual arm
Portable dust and fume extractor – Apzem Fx 1500 DUAL
Portable Dust and Fume Extractor , In any manufacturing industry fumes and dusts produced at different machines and different sources / locations. In certain cases providing separate fume extractors for each fume generating sources may not be an economical option. In such cases a centralized dust / fume extractors with properly designed ducts and hoods will be a more economical and effective option.
Apzem with a deep knowledge in fume & dust extraction and filtration solutions, other Air pollution control domain undertakes complete dust & Fume extraction turnkey projects to its customers. Kindly contact us to work out an economical solution to all your dusts, fume and air pollution control needs.
WORKING PRINCIPLE
Apzem FX1500 is designed to remove harmful air contaminants that are produced during various operations like welding, gas cutting, plasma cutting , laser welding etc.
The filtration unit of the fx 1500 consist of nanofibre material which captures particles upto 0.3 microns, thus effectively controlling the contamination of the air bourne particles into the work atmosphere.It consist of a spark arrestor which prevents the hot dust particles from entering the filter chamber ,thus increasing the shelf life of the filters for a long period of time
Filter chocking alarm
3 meter felixible arm with capturing hood
self cleaning reverse pulse system
Cartridge filters which are 99% efficient
OPTIONAL FEATURES
Hepa filter setup
Filter Burst sensor
Flame proof motor and panels
Flame proof Solenoid valve
Antistatic filter
Fully mobile with built in castors
Easy to replace filters
12 gauge, powder coated ,steel casing
 Easy to handle dust tray
Model no: FX 1500
Suction capacity(CMH/CFM):  1500/880
Overall dimensions (L*W*H):  850*1070*1800 mm
Machine weight : 300 Kg
Motor power : 3 HP
Motor speed : 2880 RPM
Power supply : Three phase / 50 Hz
Rated current : 4.5 A
Noise Level : 80 dB
Static pressure : 150 mm of WG
Impeller size : 300 mm Dia
Inlet size : 150 mm