Metal Processing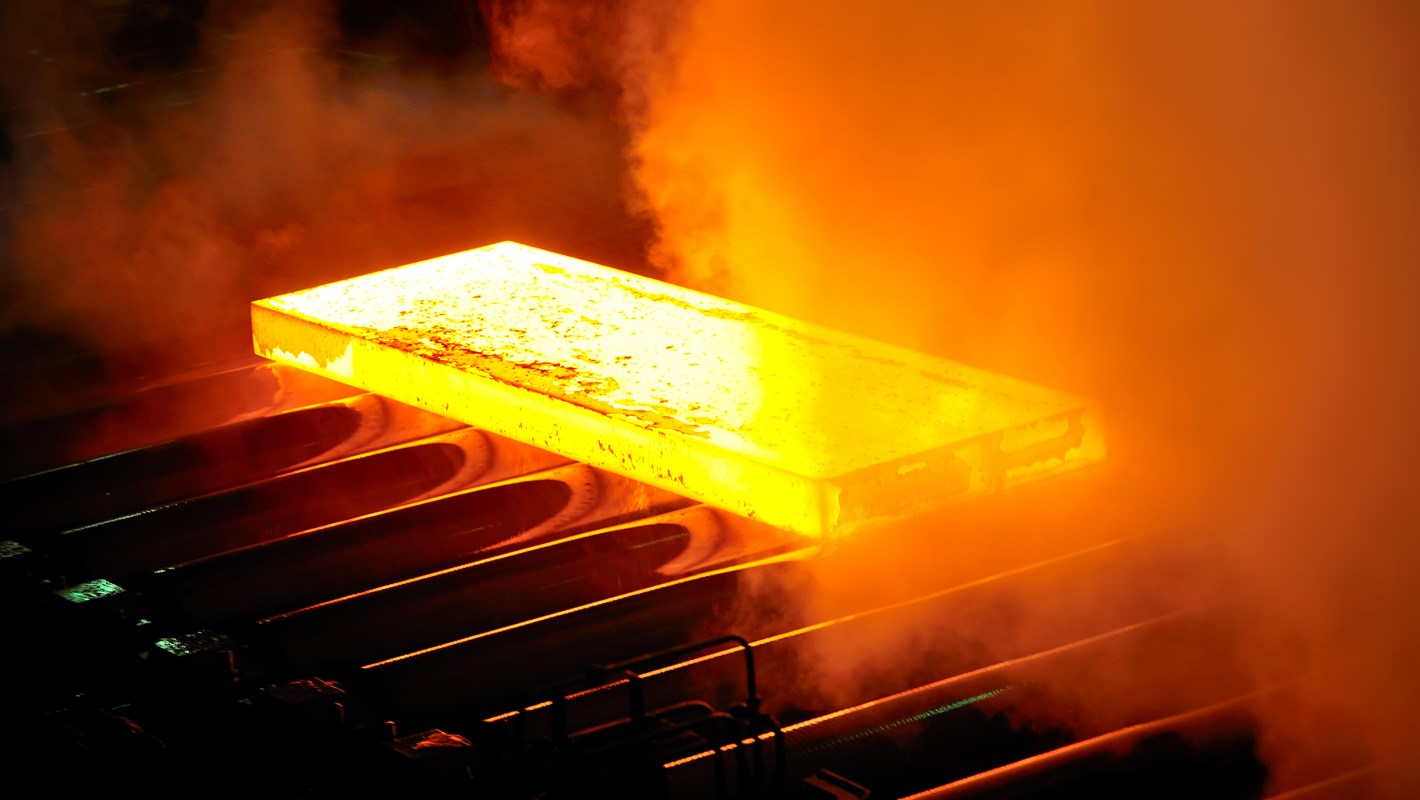 METAL PROCESSING
The metal smelting and refining industry processes metal ores and scrap metal to obtain pure metals. The metal working industries process metals in order to manufacture machine components, machinery, instruments and tools which are needed by other industries as well as by the other different sectors of the economy. Various types of metals and alloys are used as starting materials, including rolled stock (bars, strips, light sections, sheets or tubes) and drawn stock (bars, light sections, tubes or wire). Basic metal processing techniques include smelting and refining of metal ores and scrap, casting molten metals into a given shape (foundry), hammering or pressing metals into the shape of a die (hot or cold forging), welding and cutting sheet metal, sintering (compressing and heating materials in powder form, including one or more metals), shaping metals on a lathe.
A wide variety of techniques are used to finish metals, including grinding and polishing, abrasive blasting and many surface finishing and coating techniques (electroplating, galvanizing, heat treatment, anodizing, powder coating and so forth).
DUST REMOVAL SOLUTION - MOBILE DUST COLLECTOR FOR POWDER DUST
Portable Dust Collector
Apzem's Portable Dust Collector suitable for capturing dust at the source. Portable dust collectors are self contained system with fully automatic pulse air cleaning arrangement and industrial grade castor wheel affixed at bottom for maximum portability. As an optional upgrade some of our portable dustcollectors are accompanied with flexible arm with hood and control arrangement Portable dustcollectors will be an economical option when sources generating dusts is not fixed at one location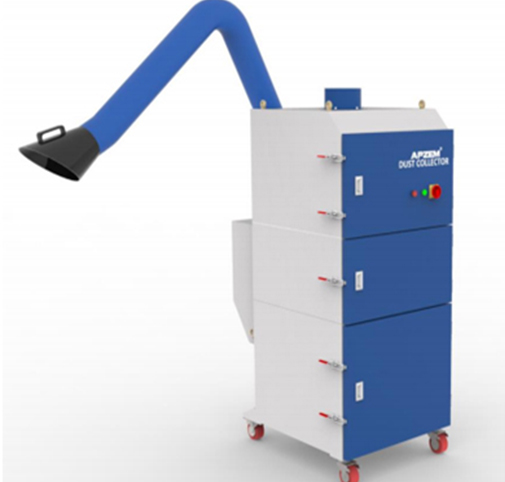 AUTOMATIC PULSE AIR CLEANING ARRANGEMENT
Fully mobile with built-in casters
Cartridge filters are 99% efficient.
12 gauge, powder-coated, steel casing
Easy handling of dust tray.
Filter choking alarm
Self cleaning reverse pulse system
3 meter Flexible arm with capturing Hood
SIFTING DUST REMOVAL SOLUTION - BAGFILTER DUST COLLECTOR
Sifting Dust Removal
Bagfilter or Baghouse dust collector are a giant centralized industrial dust control equipment used for collection and filtration of harmful, nuisance dusts in various industries like Food Industry , cement plants, Fertilizer Industries, Woodworking & Glass manufacturing industries and other Manufacturing Industries.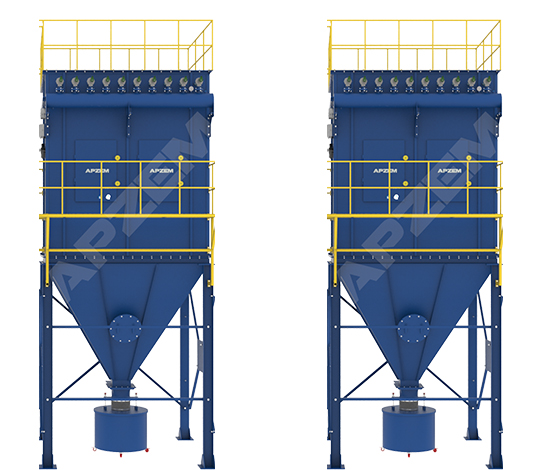 Flow:upto30,000 CFM
Filtration :upto5 microns
MOC:Mild Steel / SS 304 /SS316
Finish: Powder coated / Matt finish
Power option :3 Phase