Soldering Fume Extractor – Dual Arm
Apzem soldering fume extractor for the fumes control from the electronic industries. It is compact and highly productive. It has to quiet operation, convenient mobility, and high efficiency. It is specially made for soldering purpose. Apzem soldering fume extractor that absorbs solder smoke absorber in the air by passing them through a multi type filtration media.
Apzem's Dual Arm Solder Fume Extractor is Highly portable and light weight. It requires very Low maintenance operation and No tools are required to change filters. Soldering Fume Absorber comes with Sturdy construction ( Material of Construction : Plain carbon steel ) and ESD powder coated finish, Compact design, Visual Filter Choking Alarm Indication and High Efficient Dual inlet gives dual point capturing with Flow Control.
Send Enquiry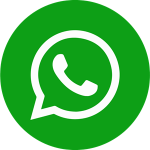 Description
Why you should use a Soldering Fume Extractor ?
Solder Smoke consists of gaseous metal pollutants such as Aluminum (respirable), Beryllium, Boron trifluoride, Copper (fume),  Hydrogen fluoride, Iron oxide (fume), Lead, Silver, Zinc oxide etc. These pollutants when inhaled causes adverse health effects on solder worker. Lead bases and Lead Free soldering causes several health hazards. On heating Lead, Lead Oxide fumes are formed and is absorbed into the bloodstream through mucous membranes of  skin, lungs, and  stomach. Prolonged exposure to lead causes lead poisoning which in turn causes life threatening health effects such as metallic taste in the mouth, vomiting, loss of appetite, abdominal cramps, indigestion, nervousness, insomnia, muscles weakness and anemia, respiratory problems, asthma,  sinus, eyes & throat irritation, headache, dizziness, skin allergies, chronic bronchitis etc.
Possible protective measure is to use a solder fume extraction system to extract and filter the harmful pollutants in solder fume and adequate ventilation should be provided for the work environment. Safety standards should be followed to ensure the safe work environment and employee safety.
Soldering Fume Extractor – Dual Arm
Soldering Fume Extractor :
Apzem's Solder Fume Extraction System comes with 99.99% Fume as well as Odor Capturing and Filtering Efficiency. Tabletop Dual Arm Solder smoke absorber suits best for capturing fumes and odor generated in soldering applications such as Soldering work stations Hand soldering, Machine soldering, Gun soldering, Selective Soldering, De-soldering, Soft Soldering, Silver Soldering, Lead Free Soldering. After filtration the pure odor free air is recirculated in to the workplace.
Apzem Fume extractor SFX 200 is designed to control fumes generated in small scale for minor fume emitting operations. Solder fume extractor bench top unit is compact and highly productive thus eliminating the harmful fume contaminants from the work environment.
Soldering fume extraction system is specially designed for soldering and mild laser fume generating applications. The various stages of filtration prevents the fumes from escaping into the atmosphere, the silent operation allows it to be user friendly and most preferred in the industry.
Easy to operate
High efficiency
Speed adjustable
Highly portable and light weight
Reliable
Low maintenance operation
Quiet Operation
No tools required to change filters
Sturdy construction
Compact design
Dual inlet gives dual point capturing
Highly portable and light weight
Low maintenance operation
Quiet operation
Easy filter replacement
Compact design and sturdy construction
| | | |
| --- | --- | --- |
| BASIC DETAILS | | SFX200_2 (DUAL INLET) |
| RATED AIR FLOW AT INLET(CMH/CFM) | | 255/150 X 2 |
| OVERALL DIMENSIONS (L X W X H) | | 465 X 410 X 760 mm |
| MACHINE WEIGHT (APPROX.) | | 60kg |
| MOTOR POWER | | 135 WATTS |
| MOTOR SPEED | | 2650 RPM |
| POWER SUPPLY | | SINGLE PHASE / 50Hz |
| RATED CURRENT | | 0.6 A |
| NOISE LEVEL | | <75 dB |
| INLET SIZE | | 100mm X 2 |
| FILTER DETAILS | | |
| FILTER SURFACE | | 3.55 SQ.M / 38.43 SQ.FT |
| TYPE OF FILTER | | CARTRIDGE FILTER |
| FILTER MEDIA | | SPUNBONDED POLYESTER |
Soldering work stations
Laser applications
Hand soldering
Machine soldering
Gun soldering
Wave soldering
Selective Soldering
De-soldering
Soft Soldering
Silver Soldering
Lead Free Soldering
Esd ARM
Table Mount
Damper