Formaldehyde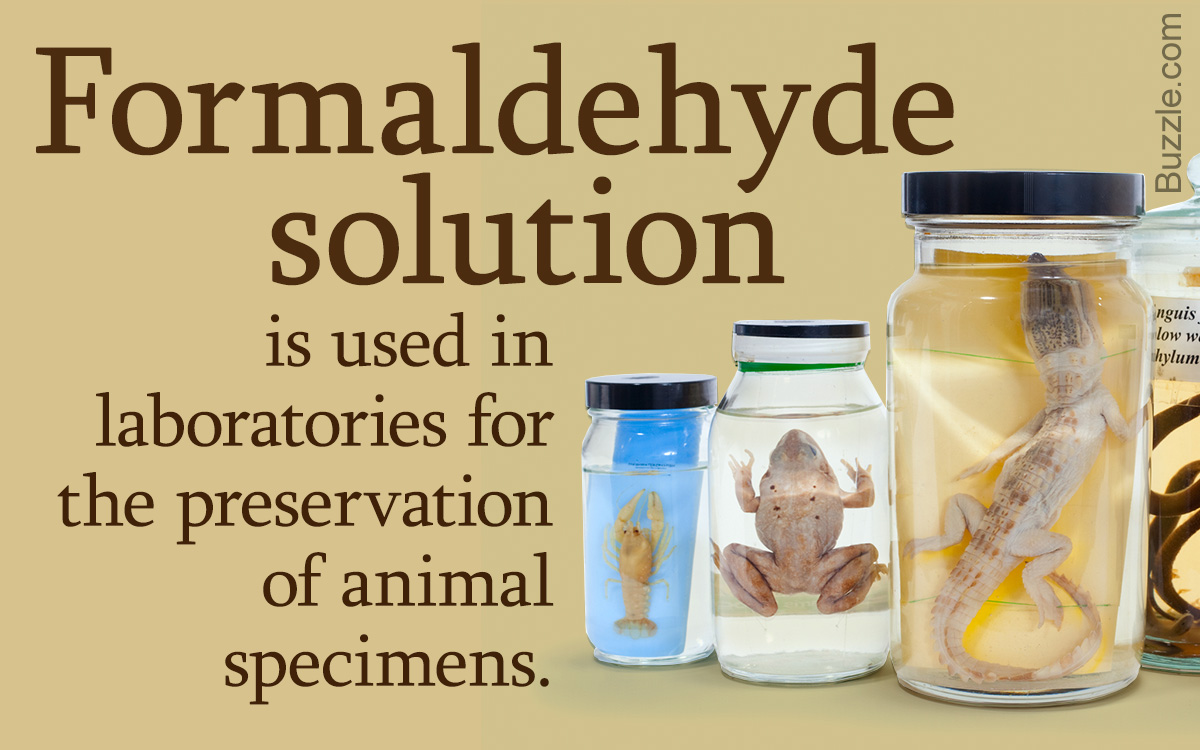 FORMALDEHYDE
Formaldehyde is a naturally occurring chemical compound. It is a colourless water-soluble, flammable gas with pungent odour in its natural state, but it can adopt many forms. Formalin that is used in pathology laboratories is a solution containing 40% formaldehyde. Formalin solution when exposed to open air evaporates as formaldehyde gas at normal room temperature. Exposure to higher levels of formaldehyde concentration has immediate health effects ,it is also classified as carcinogenic. Long term exposure leads to severe health effects. Formaldehyde is a naturally occurring chemical compound, all organisms including human beings produce a small quantity of formaldehyde as a result of metabolic process. Formaldehyde gas is converted to other forms for its usage in various chemical process.
It's used in paint industry, viny flooring, pressed wood products such as particle board, plywood, fibreboard, glues and adhesives, fertilizers, pesticides, used as industrial fungicide, germicide, and disinfectant, formalin solution is used in medical laboratories and hospitals. Initial symptoms of formaldehyde exposure are irritation of eyes, throat and nose, coughing, headache, wheezing etc. Long term exposure may lead to cancer. Some people are more sensitive to formaldehyde, while some are less sensitive to the same level of formaldehyde concentration. Inhalation of formaldehyde gas causes bronchitis and pneumonia. As per OSHA(Occupational Safety and Health Administration) standards the safe level of exposure is an average of 0.75 PPM over a period of 8-hours. The maximum level of formaldehyde concentration a person can be exposed to is 2.0 PPM for a period not more than 15 inutes.
DUST REMOVAL SOLUTION - MOBILE DUST COLLECTOR FOR POWDER DUST
Portable Dust Collector
Apzem's Portable Dust Collector suitable for capturing dust at the source. Portable dust collectors are self contained system with fully automatic pulse air cleaning arrangement and industrial grade castor wheel affixed at bottom for maximum portability. As an optional upgrade some of our portable dustcollectors are accompanied with flexible arm with hood and control arrangement Portable dustcollectors will be an economical option when sources generating dusts is not fixed at one location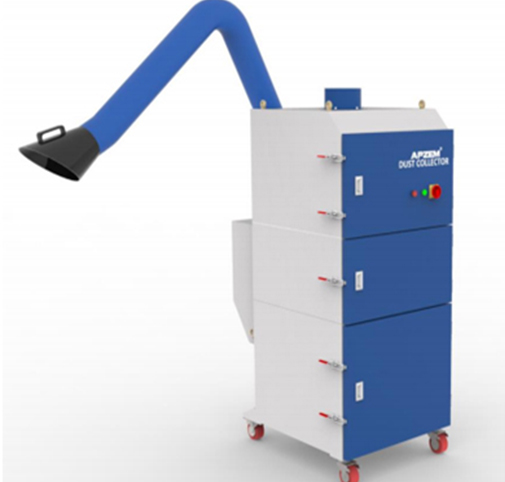 AUTOMATIC PULSE AIR CLEANING ARRANGEMENT
Fully mobile with built-in casters
Cartridge filters are 99% efficient.
12 gauge, powder-coated, steel casing
Easy handling of dust tray.
Filter choking alarm
Self cleaning reverse pulse system
3 meter Flexible arm with capturing Hood
SIFTING DUST REMOVAL SOLUTION - BAGFILTER DUST COLLECTOR
Sifting Dust Removal
Bagfilter or Baghouse dust collector are a giant centralized industrial dust control equipment used for collection and filtration of harmful, nuisance dusts in various industries like Food Industry , cement plants, Fertilizer Industries, Woodworking & Glass manufacturing industries and other Manufacturing Industries.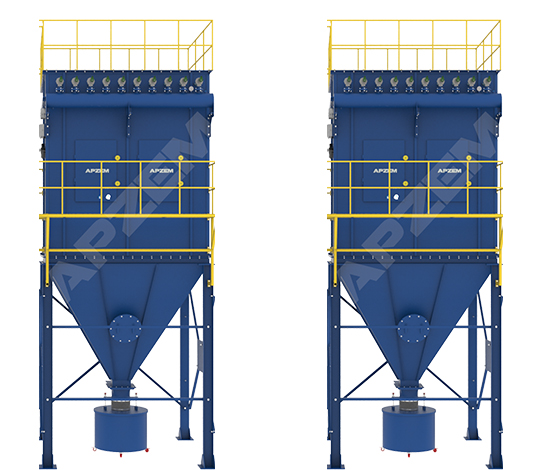 Flow:upto30,000 CFM
Filtration :upto5 microns
MOC:Mild Steel / SS 304 /SS316
Finish: Powder coated / Matt finish
Power option :3 Phase