Solder Smoke Absorber – Single User
Apzem soldering fume extractors for the fumes control from the electronic industries. Single arm Solder smoke absorber is compact and highly productive. It has to quiet operation, convenient mobility, and high efficiency. It is specially made for soldering purpose. Apzem's solder fume extraction system absorbs soldering fumes and purifies the air by passing them through a multi type filtration media.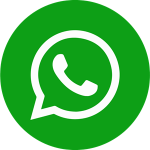 Description
Soldering Fume Extractor - Single Arm
Apzem's Solder Smoke Absorber ( Model : SFX 100 ) is designed to control Soldering fumes generated in small scale soldering applications and for minor fume emitting operations. It is compact and highly productive thus eliminating the harmful fume contaminants from the work atmosphere.
It is specially designed for soldering and mild laser soldering fume generating applications. The various stages of filtration prevent the fumes from escaping into the atmosphere, the silent operation allows it to be user-friendly and most preferred in the industry. Soldering Fume Extractor – Dual Arm, Decentralized and Centralized Soldering Fume Extraction systems are available for multi-user solder fume extraction.
It consist of three stages of filtration:
1st stage of filtration is the pre-filter which prevents mist and oil from the components from directly contacting the filter thus increasing filter span
2nd stage of filtration is the HEPA filter which is highly efficient and controls particles of size 0.3 micron and thereby preventing the fumes from escaping
3 rd stage of filtration is the carbon filter which controls the odour from the fumes that are being released in the work atmosphere
Health Hazards without Solder Smoke Absorber 
When solder wire is heated, it emits vapors containing a variety of compounds. Inhaling these gases might trigger asthma attacks or worsen existing respiratory disorders. In addition, the vapors can irritate the upper respiratory tract, eyes, and skin. Because the worker's head is likely to be in close proximity to the fume source when hand soldering, there is a higher risk. Coworkers in the area may also be at risk of being exposed. Workers involved in Rework and assembly of electronic and electrical components , Telecommunications equipment, HVAC devices, Soldering & desoldering (common in recycling) and many other applications involving solder process are highly prone to the exposure of solder smoke.
Easy to operate
User friendly
High efficiency
Speed adjustable
Highly portable and light weight
Reliable
Low maintenance operation
Quiet Operation
No tools required to change filters
Sturdy construction
Compact design
Dual inlet gives dual point capturing
Highly portable and light weight
Low maintenance operation
Quiet operation
Easy filter replacement
Compact design and sturdy construction
  Model no : SFX 100
  Suction capacity (CMH/CFM) : 510/300 single inlet
  Overall dimension (L*W*H) : 465 mm*410 mm*760 mm
  Machine weight : 60 kg
  Motor power : 135 watts
  Motor speed : 2650 RPM
  Power supply : Single phase/50 Hz
  Rated current : 0.6 A
  Noise level : < 75 Db
  Inlet size : 100 mm
| | |
| --- | --- |
| BASIC DETAILS | SFX100 (SINGLE INLET) |
| RATED AIR FLOW AT INLET(CMH/CFM) | 510/300 X 1 |
| OVERALL DIMENSIONS (L X W X H) | 465 X 410 X 760 mm |
| MACHINE WEIGHT (APPROX.) | 60kg |
| MOTOR POWER | 135 WATTS |
| MOTOR SPEED | 2650 RPM |
| POWER SUPPLY | SINGLE PHASE / 50Hz |
| RATED CURRENT | 0.6 A |
| NOISE LEVEL | <75 dB |
| INLET SIZE | 100mm |
| FILTER DETAILS | |
| FILTER SURFACE | 3.55 SQ.M / 38.43 SQ.FT |
| TYPE OF FILTER | CARTRIDGE FILTER |
| FILTER MEDIA | SPUN BONDED POLYESTER |
Soldering work stations
Laser applications
Hand soldering
Machine soldering
Gun soldering
Wave soldering
Selective Soldering
De-soldering
Soft Soldering
Silver Soldering
Lead Free Soldering
Esd ARM
Table Mount
Damper