Compact Dust Collector
Apzem's Compact Dust Collector is specially designed for dust and fume extraction for variety of  industrial applications. One of its main advantage is its size. It can be easily placed inside any 20'' inserts. The dust particles are captured at the source and goes through two stages of filtration. It is a an effective and economical solution for source capturing of dust particles.
Product Catalogue
Send Enquiry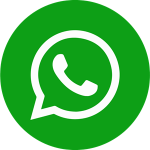 Description
Compact Dust Collector
Compact Dust Collector – With 5yr Warranty & CE Certified
Designed to perform with 99.97% efficiency, this compact dust collectors comes with optimum suction capacity and versatile design. It comes with two stage filtration and its lightweight and easily portable. This compact dust collectors requires very low maintenance.
High Efficiency and Reliable
Optimum Suction Capacity 115CFM
99.97% Capturing Efficiency
Compact, Lightweight and easily portable
Versatile Design
Small and Very Compact
Low Maintenance Operation
Fully Rugged Metal Construction
Filter Choke Indication
Medium duty Laser Marking & Engraving
Mild Metal Marking
Laser Etching
Dental
3D Printing
SLS Printing
Additive Manufacturing
Cosmetics & Skin Care Product Manufacturing
MODEL NO.
CDC80
Rated air flow (CMH/CFM)
195 / 115
Volume(Max)
10kpa
Overall dimensions (LxWxH)
300 x 390 x 440 mm
MOC
Plain carbon steel
Machine weight
15kg
Finish
Powder coated
Power
1.2kW
Input Supply
Single phase , 230V AC , 50Hz
Cord length
3mtrs
Noise level
< 80dB
Efficiency
99.99% @ 0.3 microns
Inlet size
50 mm
Filter details

Stages of Filtration

Pre-Filter

Hepa Filter

Filter Choke Indication
Yes ( Visual Indication )
https://www.apzem.in/index.php/product/compact-dust-collector/