Mini Gold Dust Collector – GDR80
Processes like Laser marking, Gold Hall Marking, Laser Engraving , Cutting and other Jewelry Processing Applications involves the removal of gold which produces gold dust particles.
In Apzem's Gold Dust Collector, the dust particles are captured at the source and goes through two stages of filtration. By Two stage filtration even micron level particles are captured and recovered without any loss. It is very compact and easily portable. It is a an effective and economical solution for recovering of gold dust.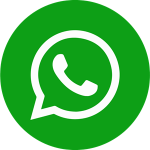 Description
GOLD FUME EXTRACTOR
Apzem Gold Dust Collector are highly efficient, compact, medium duty dust collection system  suitable for extraction and recovery of precious metal dust such as Gold, Silver, Platinum etc. that are generated during all kinds of   Applications such as Gold Hallmarking, Gold Engraving, Cutting, Jewelry Manufacturing etc. Apzem Gold Dust Collector is custom designed to cater the needs of Jewelry Processing Industry.
Apzem's Gold Dust Collector are built with high quality Metal that comes with Powder coated exterior finish. All our extractors are built with specially designed filters that efficiently extracts and recovers very fine precious metal dust particles.
Gold Dust Collector is designed specifically to control fumes efficiently and to save precious metals like Gold, Silver that are extracted along with the fumes while extraction due to the high suction.
The Fumes are trapped efficiently by a Hepa Media which traps fumes /dust upto 0.5 microns, the precious metal particles are collected above the filter and can be collected by sealing the one way opening completely and then it is separated.
The fumes generated during various operations like laser marking, laser cutting, laser engraving are efficiently captured and the loss of precious metals are prevented and ensuring safe work environment . Apzem's Fume Extractors Comes with wide range of Fume Extraction system Accessories, custom designed to suit each applications.
MODEL NO.
 GDR80
Rated air flow (CMH/CFM)
195 / 115
Volume(Max)
10kpa
Overall dimensions (LxWxH)
300 x 390 x 440 mm
MOC
Plain carbon steel
Machine weight
15kg
Finish
Powder coated
Power
1.2kW
Input Supply
Single phase , 230V AC , 50Hz
Cord length
3mtrs
Noise level
< 80dB
Efficiency
99.99% @ 0.3 microns
Inlet size
50 mm
Filter details

Stages of Filtration

Pre-Filter

Hepa Filter

Filter Choke IndicationYes ( Visual Indication )
Easy Recovery of Precious Metals
Low noise
Compact design & Portable
Sturdy construction
Speed adjustable
99% efficiency up to 0.3 microns
Filter choke indication
Prevention against loosing precious metals
Highly efficient Specially Designed Filters
High Suction Capacity
Hallmarking
Gold Engraving
Cutting
Welding
Jewelry Manufacturing
GDR80-01         ESD Arm With Arm Adapter
GDR80-02         Non-ESD Arm With Arm Adapter
GDR80-03         Table Mount And ESD Arm
GDR80-04         Table Mount And Non-ESD Arm
GDR80-05         2" Flexible Hose
GDR80-06         Custom Hoods
GDR80-07         Pre Cyclone Collector*
GDR80-08         Spark Arrestor*
CDC80-09         SS304 Construction*