Chrome Plating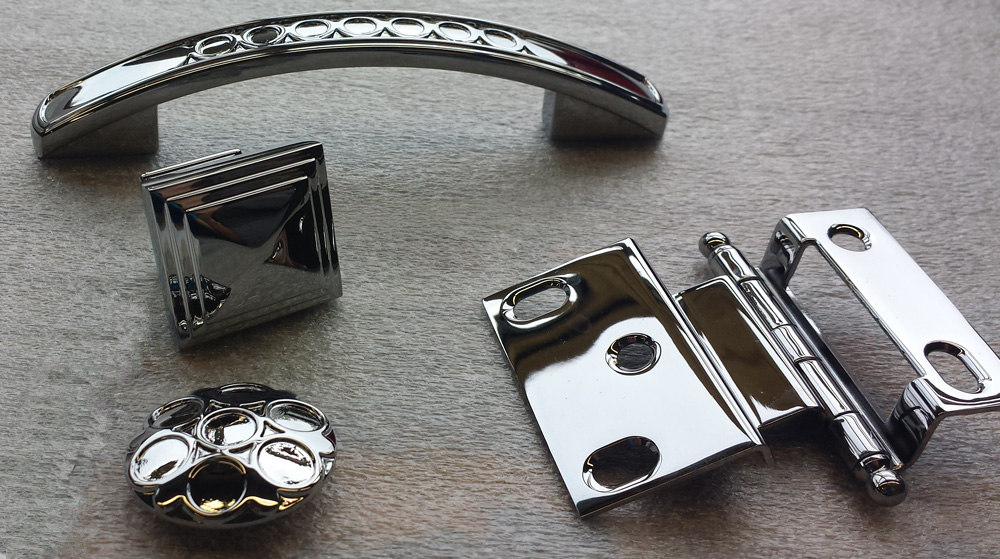 CHROME PLATING
Electro-Coating's success of chromium plating – also known as hard chrome plating, engineered chrome plating, or industrial chrome plating in Industrial applications is attributed to its unique combination of multiple properties and benefits not possessed by any other one material available commercially. In many instances all these properties are important for successful commercial applications. The properties of chromium are most desirable as metal coatings due to their inherent protective and decorative characteristics. Chromium deposits with excellent adhesion to a variety of base metals. It has a pleasing bluish-white color and is highly resistant to oxidation or tarnishing, contributing to its popularity as a decorative coating. In addition, hardness, wear resistance and low co-efficient of friction are the properties that make chromium of value in practically every major industry. When identified as industrial hard chrome, it is differentiated from decorative applications, and is primarily applied to a substrate material for the purpose of wear resistance.
The electrolytic deposition of chromium to the surfaces of other materials, primarily metals, occurs when electrical energy supplied to electrodes in a solution consisting primarily of chromic acid is converted to chemical energy to produce chromium metal.Frequently, when expensive machined parts are damaged or worn and no longer functional, hard chrome plating can be used to build up the lost metal and the parts can then be ground to their original tolerances. In many cases the wear life will have improved.
SCOURER DUST REMOVAL SOLUTION - MOBILE DUST COLLECTOR FOR POWDER DUST
Portable Dust Collector
Apzem's Portable Dust Collector suitable for capturing dust at the source. Portable dust collectors are self contained system with fully automatic pulse air cleaning arrangement and industrial grade castor wheel affixed at bottom for maximum portability. As an optional upgrade some of our portable dustcollectors are accompanied with flexible arm with hood and control arrangement Portable dustcollectors will be an economical option when sources generating dusts is not fixed at one location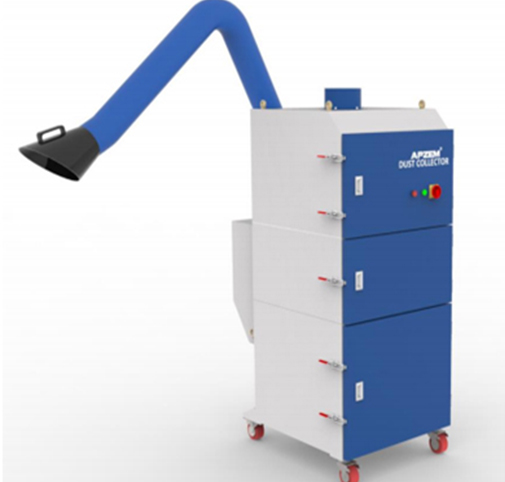 AUTOMATIC PULSE AIR CLEANING ARRANGEMENT
Fully mobile with built-in casters
Cartridge filters are 99% efficient.
12 gauge, powder-coated, steel casing
Easy handling of dust tray.
Filter choking alarm
Self cleaning reverse pulse system
3 meter Flexible arm with capturing Hood
SIFTING DUST REMOVAL SOLUTION - BAGFILTER DUST COLLECTOR
Sifting Dust Removal
Bagfilter or Baghouse dust collector are a giant centralized industrial dust control equipment used for collection and filtration of harmful, nuisance dusts in various industries like Food Industry , cement plants, Fertilizer Industries, Woodworking & Glass manufacturing industries and other Manufacturing Industries.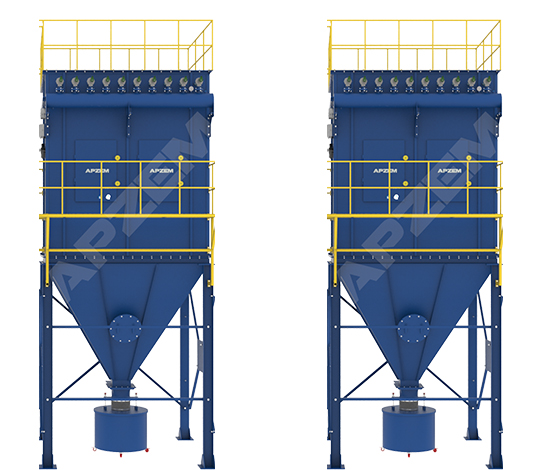 Flow:upto30,000 CFM
Filtration :upto5 microns
MOC:Mild Steel / SS 304 /SS316
Finish: Powder coated / Matt finish
Power option :3 Phase