Welding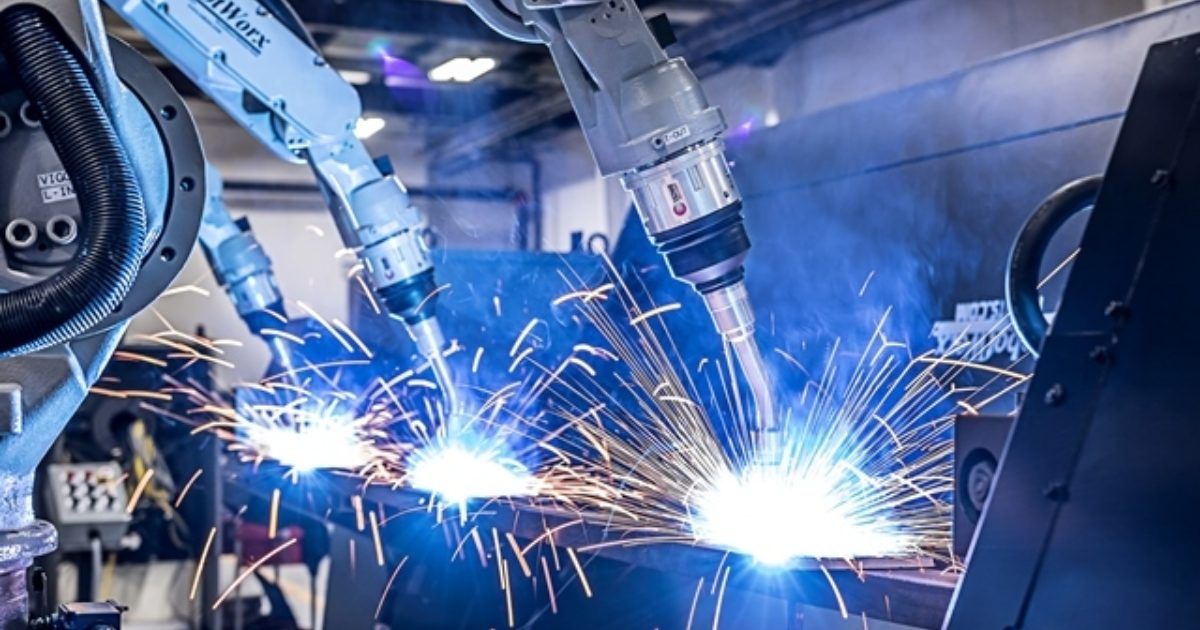 WELDING FUMES & DUST EXTACTION IN YOUR WORKPLACE
Poisonous gases, fumes and sparks are created anytime metals are welded together. It doesn't matter what type of welding equipment is used or what type of metal is being welded. The fact that welding is among the most common industrial processes means that air filtration for welding and robotic welding is an important topic.
Welding takes place at industrial sites that use it as part of the manufacturing process, but it also takes place in workplaces that don't use it for business purposes. The extraction of welding fumes is a critical part of any welding process, because the health risks are often severe.
HEALTH RISKS OF WELDING GASES & FUMES
The length of time you are exposed to welding gases and fumes, the type of welding, the effectiveness of your safety protection and your work environment all play a role in how serious the exposure risks will be. The fact that welding gases may not have an odor and can't be seen by the naked eye makes them particularly dangerous.Heat from the welding flame may produce gases such as carbon monoxide, carbon dioxide and oxides of nitrogen. Gases and vapors may also be produced by coatings or solvents on the metal.
SCOURER DUST REMOVAL SOLUTION - MOBILE DUST COLLECTOR FOR POWDER DUST
Portable Dust Collector
Apzem's Portable Dust Collector suitable for capturing dust at the source. Portable dust collectors are self contained system with fully automatic pulse air cleaning arrangement and industrial grade castor wheel affixed at bottom for maximum portability. As an optional upgrade some of our portable dustcollectors are accompanied with flexible arm with hood and control arrangement Portable dustcollectors will be an economical option when sources generating dusts is not fixed at one location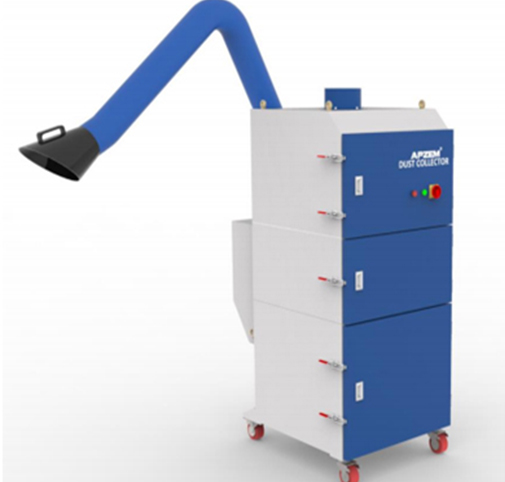 AUTOMATIC PULSE AIR CLEANING ARRANGEMENT
Fully mobile with built-in casters
Cartridge filters are 99% efficient.
12 gauge, powder-coated, steel casing
Easy handling of dust tray.
Filter choking alarm
Self cleaning reverse pulse system
3 meter Flexible arm with capturing Hood
SIFTING DUST REMOVAL SOLUTION - BAGFILTER DUST COLLECTOR
Sifting Dust Removal
Bagfilter or Baghouse dust collector are a giant centralized industrial dust control equipment used for collection and filtration of harmful, nuisance dusts in various industries like Food Industry , cement plants, Fertilizer Industries, Woodworking & Glass manufacturing industries and other Manufacturing Industries.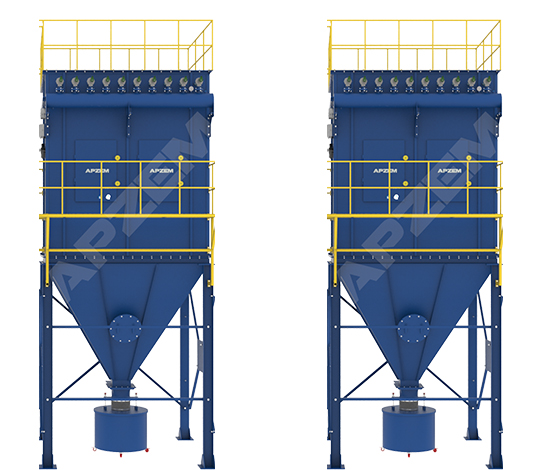 Flow:upto30,000 CFM
Filtration :upto5 microns
MOC:Mild Steel / SS 304 /SS316
Finish: Powder coated / Matt finish
Power option :3 Phase