Hexavalent Chromium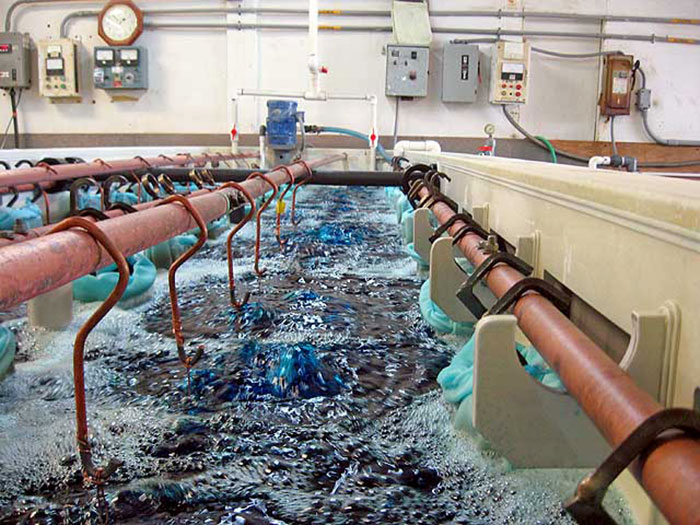 HEXAVALENT CHROMIUM – SOLUTION FOR BEING SAFE FROM CHROMIUM
Hexavalent chromium is one of the valence states of the element chromium. It is usually produced by an industrial process. Pigments in Plastics, Dyes, Paints inks Chromium metal is added to alloy steel to increase hardenability and corrosion resistance. A major source of worker exposure to Cr(VI) occurs during "hot work" such as welding on stainless steel and other alloy steels containing chromium metal. Some major industrial sources of hexavalent chromium are
chromate pigments in dyes, paints, inks, and plastics
chromates added as anti-corrosive agents to paints, primers and other surface coatings
chrome plating by depositing chromium metal onto an item's surface using a solution of chromic acid
particles released during smelting of ferrochromium ore
fume from welding stainless steel or nonferrous chromium alloys
impurity present in portland cement.
Employees can inhale airborne hexavalent chromium as a dust, fume or mist while:
producing chromate pigments and powders; chromic acid; chromium catalysts, dyes, and coatings • working near chrome electroplating
welding and hot working stainless steel, high chrome alloys and chrome-coated metal
applying and removing chromate-containing paints and other surface coatings.How hexavalent chromium affects the nose, throat and lungs breathing in high levels of hexavalent chromium can cause irritation to the nose and throat.
DUST REMOVAL SOLUTION - MOBILE DUST COLLECTOR FOR POWDER DUST
Portable Dust Collector
Apzem's Portable Dust Collector suitable for capturing dust at the source. Portable dust collectors are self contained system with fully automatic pulse air cleaning arrangement and industrial grade castor wheel affixed at bottom for maximum portability. As an optional upgrade some of our portable dustcollectors are accompanied with flexible arm with hood and control arrangement Portable dustcollectors will be an economical option when sources generating dusts is not fixed at one location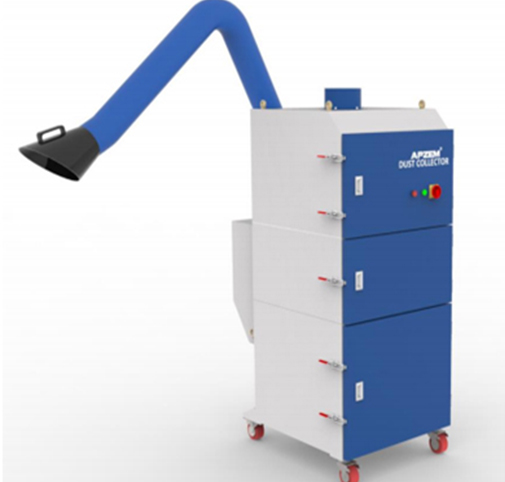 AUTOMATIC PULSE AIR CLEANING ARRANGEMENT
Fully mobile with built-in casters
Cartridge filters are 99% efficient.
12 gauge, powder-coated, steel casing
Easy handling of dust tray.
Filter choking alarm
Self cleaning reverse pulse system
3 meter Flexible arm with capturing Hood
SIFTING DUST REMOVAL SOLUTION - BAGFILTER DUST COLLECTOR
Sifting Dust Removal
Bagfilter or Baghouse dust collector are a giant centralized industrial dust control equipment used for collection and filtration of harmful, nuisance dusts in various industries like Food Industry , cement plants, Fertilizer Industries, Woodworking & Glass manufacturing industries and other Manufacturing Industries.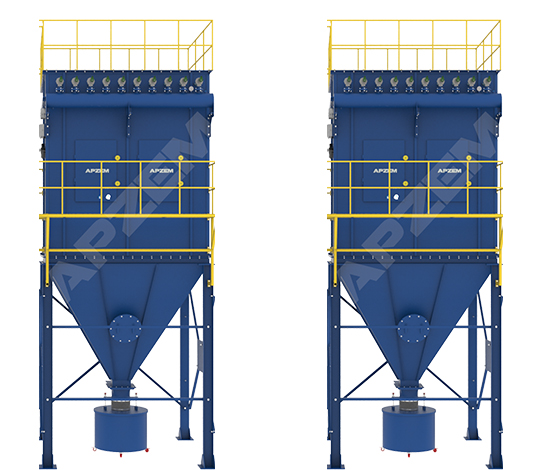 Flow:upto30,000 CFM
Filtration :upto5 microns
MOC:Mild Steel / SS 304 /SS316
Finish: Powder coated / Matt finish
Power option :3 Phase