Pharma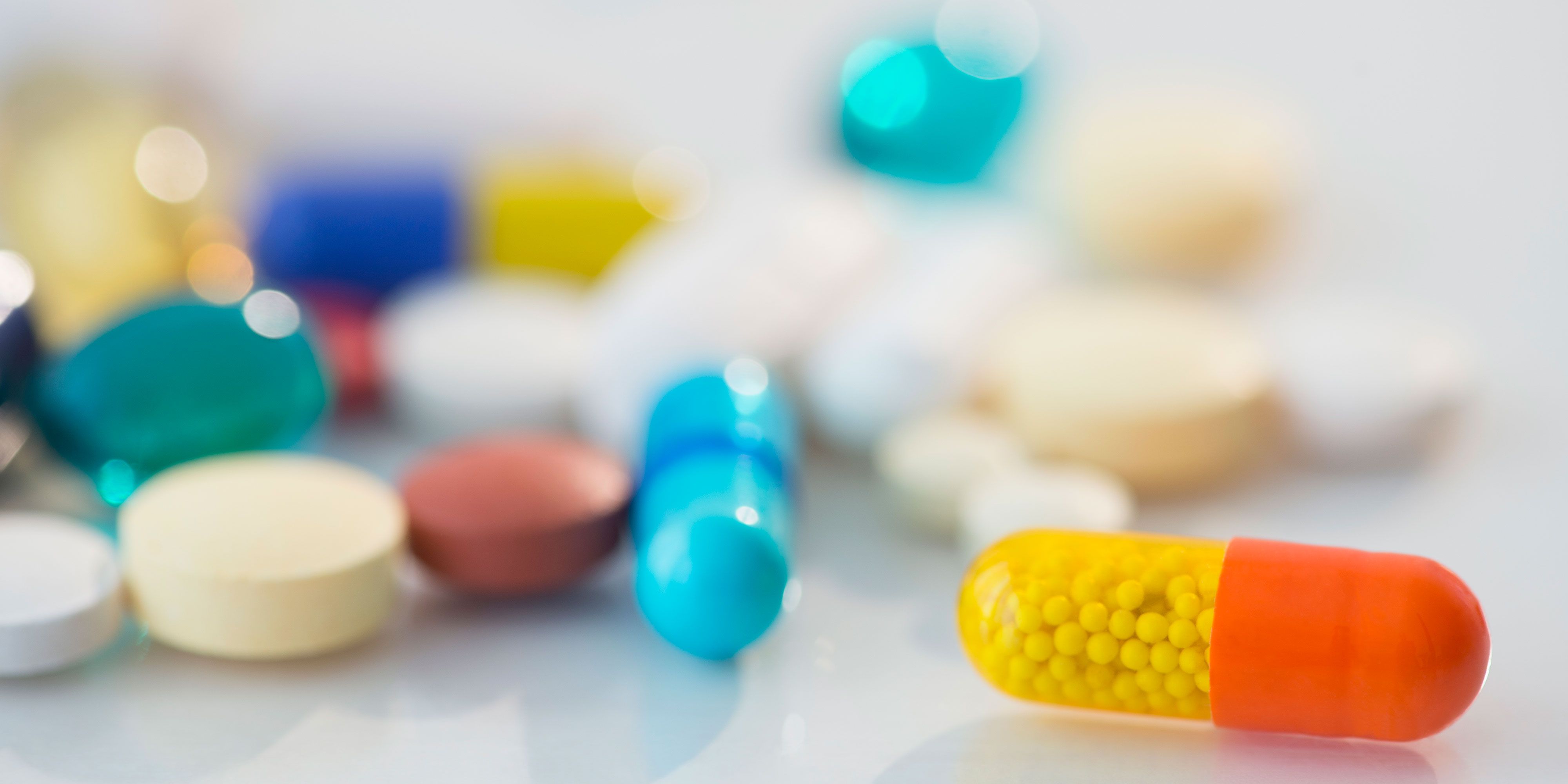 PHARMACEUTICAL
Manufacturing of pharmaceutical products such as drugs, vitamins, minerals or herbs involves a broad range of processes with the potential to generate harmful dust. Some of the common applications include: drying (spray, rotary), mixing, blending, screening, tableting, encapsulating, coating, milling/sizing, weighing, conveying and packing of dry finished products. The pharmaceutical dust can present unique challenges due to the potential effects to workers, chemical hazards in the industry and the value of the material. In addition to protecting workers, dust reclamation and cross-contamination may be important considerations for you as well.
Worker inhalation and exposure to biologically active dusts is an important concern on pharmaceutical applications. An additional concern is cross-contamination with other materials which may impact product quality and safety. Materials commonly used in pharmaceutical applications may also be combustible and or explosive posing a significant threat to worker and facility safety.
Whenever possible, capturing and controlling the contaminant at the source is the recommended approach. Source capture involves utilizing various types of hoods to extract the contaminant at or near the generation point to protect the worker and prevent the fume from migrating elsewhere in the facility. Source capture is the most effective means of capture and requires the least amount of energy and initial investment to accomplish. Source capture can be accomplished utilizing fume extraction arms or local fixed hoods incorporated as part of the machine such as a conveyor or mixer.
DUST REMOVAL SOLUTION - MOBILE DUST COLLECTOR FOR POWDER DUST
Portable Dust Collector
Apzem's Portable Dust Collector suitable for capturing dust at the source. Portable dust collectors are self contained system with fully automatic pulse air cleaning arrangement and industrial grade castor wheel affixed at bottom for maximum portability. As an optional upgrade some of our portable dustcollectors are accompanied with flexible arm with hood and control arrangement Portable dustcollectors will be an economical option when sources generating dusts is not fixed at one location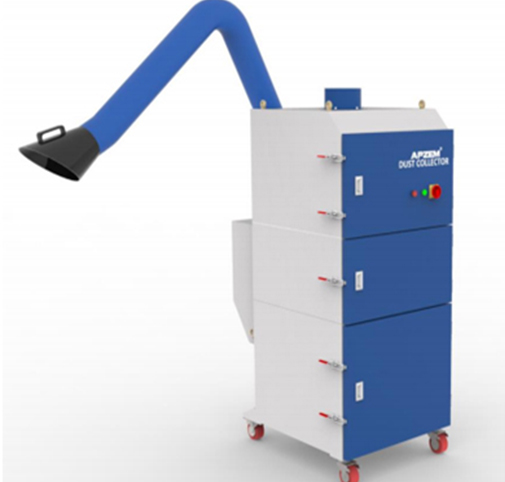 AUTOMATIC PULSE AIR CLEANING ARRANGEMENT
Fully mobile with built-in casters
Cartridge filters are 99% efficient.
12 gauge, powder-coated, steel casing
Easy handling of dust tray.
Filter choking alarm
Self cleaning reverse pulse system
3 meter Flexible arm with capturing Hood
SIFTING DUST REMOVAL SOLUTION - BAGFILTER DUST COLLECTOR
Sifting Dust Removal
Bagfilter or Baghouse dust collector are a giant centralized industrial dust control equipment used for collection and filtration of harmful, nuisance dusts in various industries like Food Industry , cement plants, Fertilizer Industries, Woodworking & Glass manufacturing industries and other Manufacturing Industries.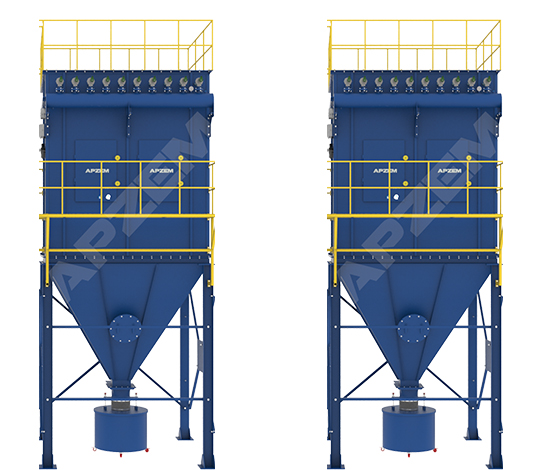 Flow:upto30,000 CFM
Filtration :upto5 microns
MOC:Mild Steel / SS 304 /SS316
Finish: Powder coated / Matt finish
Power option :3 Phase