Downdraft Table For Grinding, Buffing, Fettling
Apzem downdraft and backdraft workbench dust fume collectors are designed as a safe and ergonomic workstation for capturing fumes and dust particles during grinding, Plasma cutting, welding, and other mild power handling applications protecting workers from inhaling it
Product Catalogue
Send Enquiry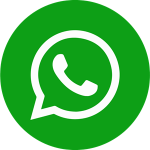 Description
DOWNDRAFT TABLE
Apzem DownDraft Table 
Custom crafted Downdraft Table for grinding, buffing, fettling, welding etc. is  workbench that is used to capture dust and fume particles during grinding, Plasma cutting, welding, buffing and other medium to heavy duty applications. Downdraft table can be used to capture the welding fumes effectively with the help of downdraft and backdraft fume extraction. Downdraft grinding table removes fumes and dust generated during the grinding process through the working surface and backdraft panel. Downdraft fume extractor is suitable for many applications like grinding, welding and plasma cutting process. Downdraft welding table has three way spark arrester system, captures the sparks before it get into the filter chamber.
FEATURES
Strong Backdraft (80%) and Downdraft (20%) Extraction Capacity – Ideal for welding, grinding(1), and light duty plasma cutting.
Industry Leading Three Stage Spark Arrestor System – Captures hot particulate before it can get into the filter chamber.
All Controls and Doors on Front – Offers complete access to filters and collection draws for easy maintenance.
Pull out drawers for easy cleaning.
Three way spark arrester
Low noise level operations
Fully automatic PLC based filter cleaning system.
Powerful extraction with integrated fan.
Easy to operate.
Large filter surface and long filter lifespan.
Sturdy construction
Reliable, low maintenance operation
Welding
Grinding
Power handling
Plasma cutting
Mild coating and spraying
Fettling
BASIC DETAILS
     DT1500
SUCTION CAPACITY (CMH/CFM)
     2550/1500
OVERALL DIMENSIONS (L X W X H)
     1390 X 1000 X 1610 mm
WORKBENCH HEIGHT
     900mm
MACHINE WEIGHT (APPROX.)
     350kg
WOOD PACKING SIZE (L X W X H)
     1600 X 1210 X 1860 mm
SHIPPING WEIGHT (APPROX.)
     500kg
MOTOR POWER
     2HP
MOTOR SPEED
     1440 RPM
POWER SUPPLY
     3 PHASE / 50Hz
RATED CURRENT
     4.49 A
NOISE LEVEL
     80dB
STATIC PRESSURE
     100mm OF WG
IMPELLER SIZE
     490mm DIA
FILTERS
PRE-FILTER (BOX TYPE)
     90% EFFICIENCY @ 10MICROMETER
     NON WOVEN SYNTHETIC FILTRATION MEDIA
CARTRIDGE FILTER (DIN TYPE)
     9 sq.m
     SPUN BONDED POLYESTER 260GSM
FILTER EFFICIENCY
     98% @ 2 MICRONS
HEPA FILTER (OPTIONAL)
     99.97% @ 0.3 MICRONS
COMPRESSED AIR TANK
     9 LITRES
COMPRESSED AIR PRESSURE
     5-6 bar