ATEX Certified Dust Collector
Apzem's Atex Certified Dust Collector for Pharmaceutical Applications is custom designed to capture ultra fine dust particles generated during the manufacturing process in Pharmaceutical Industry and clean room applications. Pharmaceutical processes that require dust collectors include tablet coating and tablet presses, fluid-bed drying, spray drying, blending,  granulation, and general room ventilation. The air drawn in by the Dust Extractor is filtered before it returns to workspace.
Send Enquiry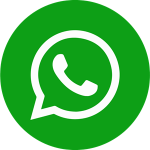 Description
Clean Room Application
The pharmaceutical, nutraceutical and cosmetics industry generates a variety of products that can become a nuisance dust during production and packaging. Pharmaceutical dusts may also have identified adverse health impacts, and special mitigation strategies may be required to limit occupational exposure below levels OSHA .
Unique Features 
Corrosion Resistant construction (55316) for handling Clean Room Applications
Industrial-quality construction effectively handles collection of wood chips and sawdust
Quick-install collection bag makes emptying and re-attaching a snap
Single-stage design for economical and quiet operation
Includes four casters for maneuverability and total portability
High air velocity (CFM) design stands up to any competitive specifications
Permanently lubricated, totally enclosed, fan-cooled motors are rated for continuous-duty
Pharmaceutical Industry
Floor gate, Grinders
Bins & Bucket elevators
Shake out conveyor
Belt Conveyors
Bag tube Packers
Sandblasting, Grit & shot blasting
Wood industries
Dust Collection for Grinding & Buffing Machine
Mixers, foundry
For Portable or Stationary Applications
| | | |
| --- | --- | --- |
| BASIC DETAILS | SD310 | SD320 |
| Suction Capacity (CMH/CFM) | 680/400 | 1360/800 |
| Overall Dimensions (L X W X H ) | 940 X 580 X 1685 mm | 1110 X 615 X 1530 mm |
| Machine Weight (Approx.) | 130 Kg | 170 Kg |
| Wood Packing Size (L X W X H) | 1100 X 720 X 1880 mm | 1250 X 780 X 2100 mm |
| Shipping Weight (Approx.) | 230 Kg | 270 Kg |
| Motor Power | l HP | 2 HP |
| Motor Speed | 2880 RPM | 2880 RPM |
| Power Supply | 3 PHASE/ 50Hz | 3 PHASE I 50Hz |
| Rated Current | 1.6 A | 3.2 A |
| Noise Level | <82dB | <82dB |
| Static Pressure | 100mm OFWG | 100mm OFWG |
| Impeller Size | 250mm DIA | 300mm DIA |
| Inlet Size | 100mm | 2 X 100 mm |
| Filter Specifications | | |
| Filter Surface | 33.7 Sq. Ft | 33.7 Sq. Ft |
| Type Of Filter | Filter Bag | Filter Bag |
| Filter Material | Pe (Polyester) | Pe (Polyester) |
| Filter Efficiency | 99°10 Efficiency@ 5 Microns | 99°10 Efficiency@ 5Microns |
| Cartridge Filter | Optional | Optional |
https://www.apzem.in/index.php/product/atex-certified-dust-collector/
Adjustable extraction arm (P/N : AEA-001)
Flexible Fabric hose ( P/N : AFH – 002 )
Table Mount Clamp (P/N : ATC – 003)
Custom Hoods
Two stage Filtration Filter choking alarm