WOOD WORKING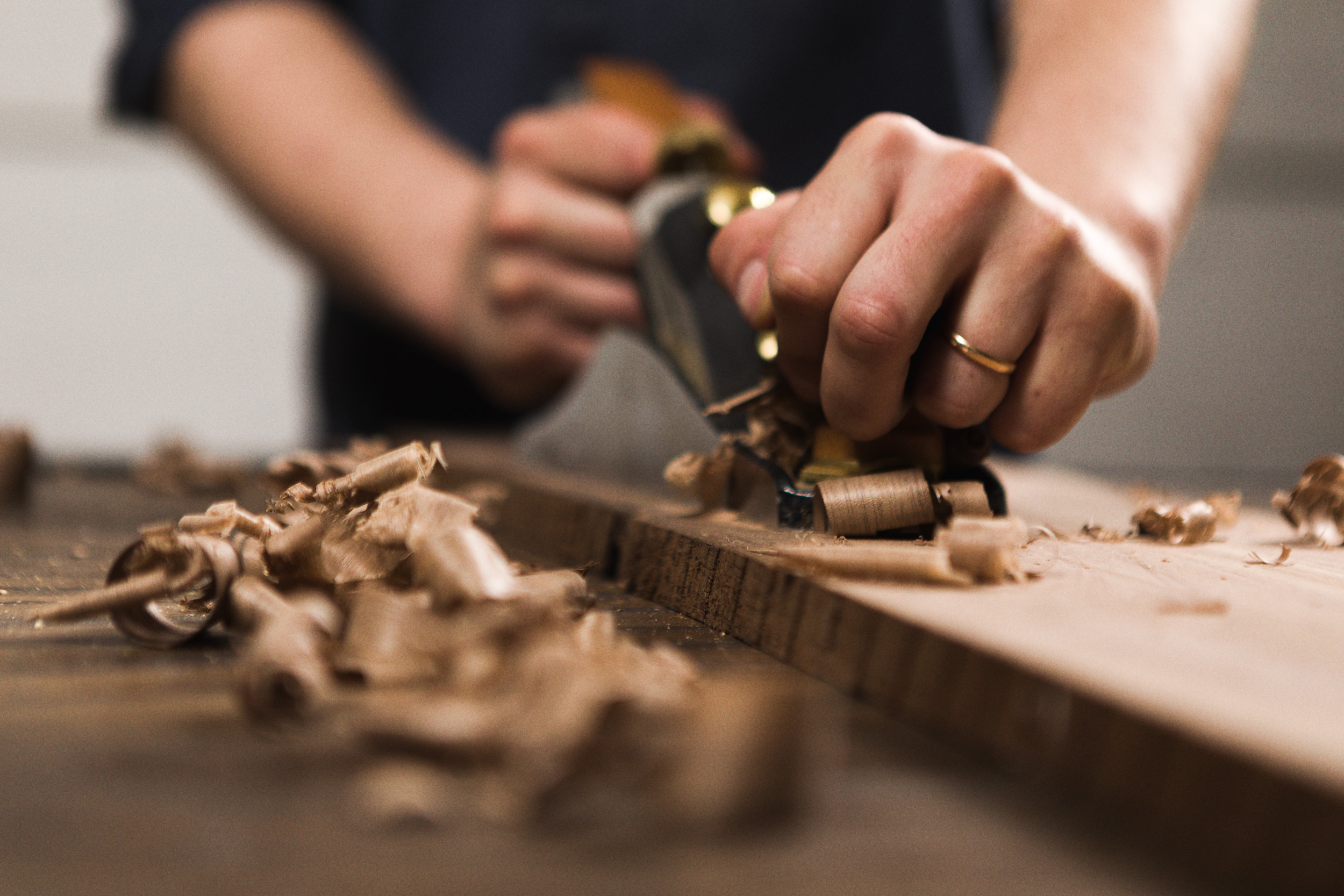 WOOD WORKING - DUST COLLECTION SYSTEMS AND WASTE MANAGEMENT FOR WOOD DUST
Wood Working involves many kinds of processes such as cutting, sanding, drilling, banding etc. These processes generates large amount of wood dusts. Very fine particles of wood dust will be generated and efficient handling of these dust particles is highly important for ensuring the safety of the employees. By extraction of wood working dust, workplace environment will be improved and eventually productivity will also be increased. More over the extracted wood dust particles .
Woodworking, involving everything from small hand tools to large CNCs, whether cutting, sanding, planning, edge banding, dowel drilling, and so on, can create large amounts of wood dust. To handle these various applications safely and efficiently, APZEM has developed a wide range of products and systems including dust collectors, piping / ducting, fans, conveyors, silos and automated control systems. These systems make it possible for customers to not only achieve a good working environment, but also recycle wood waste, which can represent a large economic value. Another hazard associated with wood working is combustible dust. Wood waste can profitably be recycled into new material (i.e. MDF-board) or into energy if used as bio-fuel. Well designed and efficient wood waste handling installations have become a major part of the woodworking industry.
SCOURER DUST REMOVAL SOLUTION - MOBILE DUST COLLECTOR FOR POWDER DUST
Portable Dust Collector
Apzem's Portable Dust Collector suitable for capturing dust at the source. Portable dust collectors are self contained system with fully automatic pulse air cleaning arrangement and industrial grade castor wheel affixed at bottom for maximum portability. As an optional upgrade some of our portable dustcollectors are accompanied with flexible arm with hood and control arrangement Portable dustcollectors will be an economical option when sources generating dusts is not fixed at one location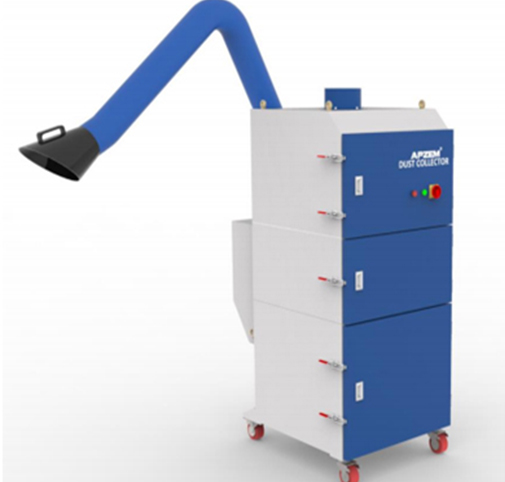 AUTOMATIC PULSE AIR CLEANING ARRANGEMENT
Fully mobile with built-in casters
Cartridge filters are 99% efficient.
12 gauge, powder-coated, steel casing
Easy handling of dust tray.
Filter choking alarm
Self cleaning reverse pulse system
3 meter Flexible arm with capturing Hood
SIFTING DUST REMOVAL SOLUTION - BAGFILTER DUST COLLECTOR
Sifting Dust Removal
Bagfilter or Baghouse dust collector are a giant centralized industrial dust control equipment used for collection and filtration of harmful, nuisance dusts in various industries like Food Industry , cement plants, Fertilizer Industries, Woodworking & Glass manufacturing industries and other Manufacturing Industries.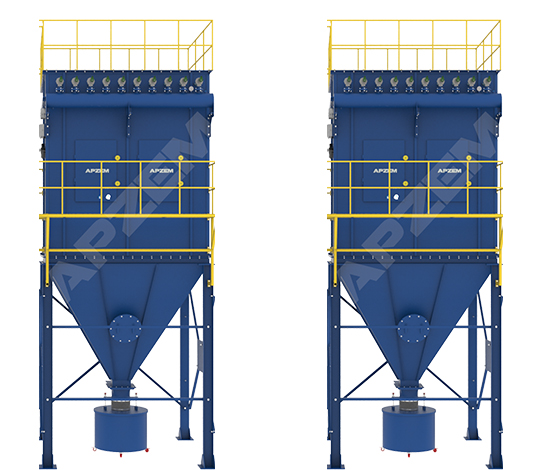 Flow:upto30,000 CFM
Filtration :upto5 microns
MOC:Mild Steel / SS 304 /SS316
Finish: Powder coated / Matt finish
Power option :3 Phase